Staff Leasing

Read More

Virtual Captive

Read More

Staff Leasing
Form a Strong Team for Your Business with Our Staff Leasing Service
Staff leasing lets business owners hire one or more employees in the Philippines as a type of outsourcing. With this model, you will reduce operating costs and maximize operational efficiency. Regent is one of the most trusted staff leasing companies in the country. Our staff leasing solutions have the following inclusions for your businesses:
Legal and HR Representation
Our leasing company take your values, cultures, and identity into consideration in selecting outsourcing workers. That includes legal and HR representation. We can provide the specific legal and HR needs of your business process. We are a staffing agency that can effectively supply professionals who are experts in developing human resources policies and programs. You will acquire HR representatives with excellent skills in industrial relations, recruitment, and talent management. They are proficient in computer software programs and office equipment with knowledge of human resources laws and regulations and interviewing techniques. They are also capable of ensuring compliance with the changing employer organization and government regulations. They are proactive and are experts in managing work life in the office and administering employee benefits. They have a positive impact on the employees and are effective in forging workplace relationships.
Recruitment and Human Resource Management
Many businesses outsource recruitment to a third party or other outsourcing suppliers because it can be too much work to do for the client company. Good for you, that's included in our outsourcing service in the Philippines. As a main responsibility of HR representatives, recruitment is an area we excel at. Our employee leasing service offers employee contract management, which includes recruiting, training, and employee development. Our HR professionals identify, invite, interview, select, and hire the employees for your business process outsourcing. Depending on your specifications, we can organize internal or external recruitment as well as inside outsourcing. The HR we provide are excellent in interpersonal communication, sales and negotiation, and problem solving. They are goal oriented, can handle multiple priorities, and can meet deadlines and targets. Part of their extensive expertise are employee engagement, development, statutory compliance, data management, and many others.
Payroll and Administrative Functions
The payroll administrator organizes the compensation of employees for the hours they have worked for. Whenever you require one from our staff leasing company, we can provide a payroll administrator with a high level of numeracy skills and an aptitude for accountancy. Be assured that our leasing staff can perform necessary outsourcing functions such as delivering accurate pay to employees, making statutory deductions, and submitting accurate tax reports to government revenue agencies. You can save time, ensure compliance, and send accurate and on-time pay checks by outsourcing the necessary skills to expereinced professionals.
Manage Major Accounting Functions, Tax, and Government Benefit Remittances for Your Team
If you are thinking of outsourcing your financial planning, reporting and controls, development of short- and long-term business strategies, auditing, accounting, and other accounting functions, look into our staff leasing in the Philippines. You will definitely find members who have control of financial policy, experience in planning and preparation of budget, and expertise in prevention of errors and frauds. They can even provide reports of past financial activities, analyse them, and give data that can help in business decisions.
Fully-Furnished and Readily Equipped Office Spaces
Our staff leasing service come with internet-enabled workstation (cubicles and chair), multiple redundant internet connections with multiple gateways, and 24/7 IT Support. Your employees will have access to shared restrooms and pantry and enjoy complimentary coffee and drinking water. As a professional employer, you will have four hours per month of complimentary access to conference and meeting rooms (with projector), and seat leasing comes with air-conditioning during building business hours. Our building has 100 percent backup power and is equipped with high security measures like biometrics scan access or proximity card.
Let our BPO outsourcing supply you with the staff you need as backbone of your business while you work on the big picture. We are the staff leasing provider that offers flexible staffing options, and we make sure that we can meet all your needs. You can come to us if you're looking for hundreds of new, talented, and qualified professionals for your new business or if you just need an additional two or three members. We will find the right professionals — the kind who have shared their knowledge and expertise in the industry for years.

Virtual Captive
Secure a Consolidated Offshore Service for Your Business
One of the smartest decisions a business in Australia can make is to get an offshore service. Many startups and large companies outsource processes and services to companies that offer external support. The ever-changing business climate is always competitive. So stay on top of your game, and focus all the internal energy of your company to the work and services that impact your overall success.
Benefits of Hiring Offshore Support
Hiring offshore support means you outsource work to a different country to chop labor costs, including salaries for the personnel, overhead, equipment, and technology. When a corporation uses offshore solutions, it enlists the assistance of external organizations not affiliated with the business to finish certain tasks. The different compensation structures for outsourcing companies from that of internal employees enables the business to complete the work for fewer money.
Consider hiring experts outside your corporation to perform services and make goods that traditionally were performed in-house by the company's own employees and support staff. It is a sound technique in order for you and your internal team in Australia to specialize in the core aspects of the business. Sending secondary activities and tasks offshore like project management or classification society services can improve productivity because another agency that specializes on these smaller tasks can perform them better and more efficiently . This can cause faster turnaround times as well as increased competitiveness within an industry. It can also save overall operational costs.
Offshore Outsourcing in BPO
There are two main methods of subcontracting business-related operations to third-party vendors: back office BPO and front office BPO. Back office BPO is when a business outsources its core business operations such as accounting, payment processing, IT services, project management, and human resources to professionals outside the company. this usually makes the business run smoothly. Front office BPO, on the other hand, outsources jobs that are commonly customer-related services such as tech support, sales, and marketing.
Assigning back office and front office BPO to offshore services allows you to move ahead in the industry. You are not only outsourcing jobs to capable offshore services. You are also learning the ropes of international business relations. Expertise in this field can only be achieved with hands-on experience. You will be surprised with how much services and solutions offshore services can take off your hands. You will be relieved and satisfied with the amount of support your Australian team will receive from the services of your offshore team.
Find the Support You Need with Regent's Wide Range of Offshore Services
Virtual Captive is an offshore service model that enables clients to build their own operation in the Philippines with maximum control and with the benefit of Regent's inherent skills and knowledge of offshore operation. This model offers a wide range of services and support that will practically give you a strong virtual team -- physically not with you but always available to work on the services you require. This service gives clients the advantage of the following:
• Shorter Lead time in Building Full Operation Offshore
• Legal and HR representation
• Recruitment and Human Resource Management
• Payroll and Administrative Functions
• Complete Control over Operations
• Access to Specialized Skills and Best Practices
• Transparent Pricing
• Shared Risks
The Virtual Captive model is designed to provide you a way to see whether or not outsourcing to the Philippines is an ideal solution for your business. As you will later find out, the support and services you will get from this model will be a valuable addition to the success of your company.
Services We Provide For You
01

You provide us with a job description

02

We recruit talented professionals

03

Your dedicated staff report to you daily

04

We manage the office operations
Outsource Your Business Tasks To The Philippines With Regent
When your business gets busy, it's a great thing. However, it usually means that you are trying to juggle all of your tasks in the office which can cause your customer service to temporarily take a back seat. You also spend less time acquiring new clients and can never quite give them the time they deserve during your busiest seasons. This is where partnering with a company like Regent comes into play. We make it easy for you to outsource some of your work, so you can focus on the areas of your business that make the largest impact on your bottom line. While you may not be able to outsource all the labor associated with running your business, one area you can always outsource is your call center. Our call center in the Philippines gives your customers the service they expect without draining your time.
There are several advantages of working with a call center company in the Philippines that can help grow your business. For starters, call centers can help increase consumer confidence in your company because they can reach someone anytime to help them with any of their issues. This builds trust in your company leading to an increase in sales and conversions. A call center company in the Philippines also saves your business money by offering the same quality of service as an AU-based call center at a fraction of the price.
A business process outsourcing (bpo) company can provide you with so many other services other than just customer service. We can also handle any non-primary business activities and functions. When you use Regent, we can handle a wide variety of your needs at competitive rates so you can free up your time to focus on what matters instead of getting caught up in the mundane.
Moving your company overseas can be a scary process. You may think you have no control over the situation or that you will be provided a poor service. However, at Regent, we understand that maximizing your business should be your priority. We are the premium bpo company in the Philippines and can provide you with the highest quality possible. So, if you are interested in making a move, let us know how we can maximize the services of your business and we'll do everything we can to help.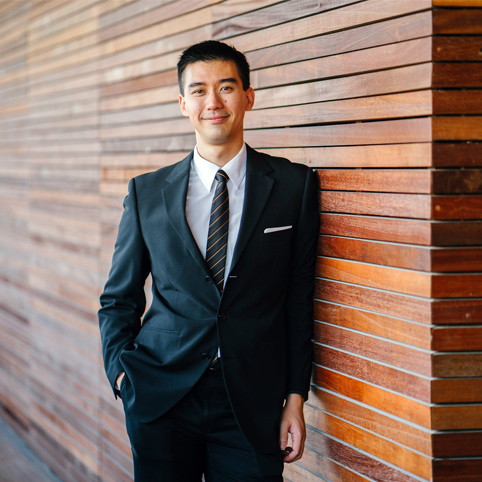 The Regent Difference
Welcome to Regent, one of the Philippines' leading offshore staffing solution companies that strive toward setting an industry standard and raising the bar for the staffing industry.
As an Australian/Filipino owned and managed company, we are dedicated to improving the growth of ourselves and our clients by offering the most exceptional staffing services to various clients in several industries such as IT, retail, construction, telecommunications, financial services, transportation, and much more.
Testimonials What Our Clients Say


COO SpinTel, Retail Service Provider
We are fortunate to have had Regent looking after our call center for the past three years! Reliable and economical service, quick response times, and solid technical know-how have been Regent's mainstays.. year-in, year-out.