How Much Does Call Centre Outsourcing In Australia Cost?
Posted on 13th May 2022 10:07 AM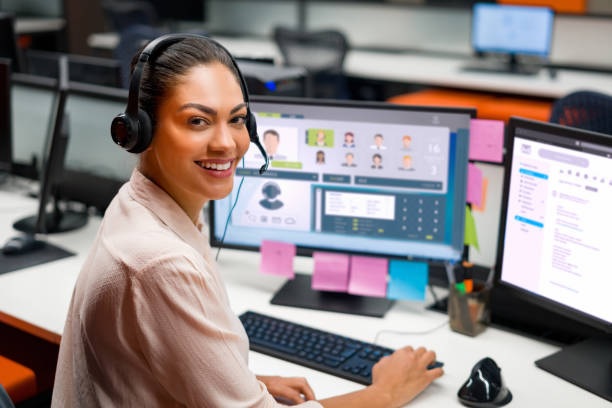 How Much Does Call Centre Outsourcing in Australia Cost?
Finding the right call centre outsourcer for your business is never an easy task. Many companies have decided to outsource their call center needs to third-party service providers. This way, businesses can cut costs and ensure quality output for their company. However, pricing and services play significant parts in choosing which outsource company to engage. In Australia, price guides provide data needed to consider when seeking out a call centre company that can provide quality and top-of-the-line contact centre services (whether inbound, outbound, or both), social media support, live chat, and technical support).
Outsourcing in Australia: How Much It's Going to Cost?
Australia is home to many large and established call centre outsourcers. They are located in the CBD regions of Melbourne, Sydney, Brisbane, Perth, Adelaide and Hobart. Other regional call centre hubs include Ballarat & Geelong in Victoria, the Gold Coast and Sunshine Coast in Queensland, and regional towns in NSW like Woolongong.
Australia has hundreds of call centre companies that cater to call answering services and other customer-related services, including Sales, Customer Service, Telemarketing, Complaints Department, and even other products. Over the years, Australian call centre outsourcers have evolved into Business Process Outsourcers or BOP contact centre vendors. This is mainly since an outsource company or call centre company is not limited to inbound or outbound calls but also handles other customer services such as Social Media and Account management which involves a variety of integrated tasks such as direct mail, advertising campaigns services, back-office support, and even IT support. Customer contact channels have also developed and, in fact, continuing to evolve. Before, it was just phone calls and telemarketing, but now social media (e.g. Facebook Messenger, Twitter, and other platforms) have linked with emails, SMS, Live Chat to form a cluster of digital services that need to be supported and monitored as well.
The Australian call centre outsourcers have varying price rates and service models. However, it is safe to say that a $45 to $70 AUD price range is standard for a fully outsourced call centre agent. It would include the agent's salary, management, skills, functions or services (inbound and outbound, sales or service, technology, and reporting.
According to matchboard.com,
"A $45-A$60 is the hourly rate you should expect to pay in Australia for outsourced call centre services. This is a fully bundled rate which includes:
wages of frontline staff (which account for roughly half the cost)
wages of managerial and support staff
an allocation of cost for shared services like quality assurance, reporting, HR, IT, and accounting
facilities and utilities
technology and telecommunications infrastructure
an allocation of account management costs (most likely, you will have an account manager who also manages many other client relationships)
and of course a small profit for the outsourcer."

What does outsourcing in Australia get you?
Sure, there are many other options as far as price rates for outsourcing companies are concerned. However, an Australian outsource company or call centre company will guarantee you top-of-the-line customer experience, especially the on-shore customer experience preferred by many clients. Then, there's also easy accessibility in terms of visiting the premises, engaging in training sessions, meeting and consultation with the leaders, and participating in future recruitments. Australian call centre companies are known for their integrity in compliance with laws governing customer data shared abroad, ensuring data security. Unlike many other countries, Australia has done a remarkable job in its campaign against the COVID-19 crisis, therefore, allowing BPO companies to continue operating. These are just some of the factors one should consider in choosing an outsource company for your business.
Recent Comments
No recent comments found.