How To Become A Virtual Assistant
Posted on 2nd May 2022 01:23 PM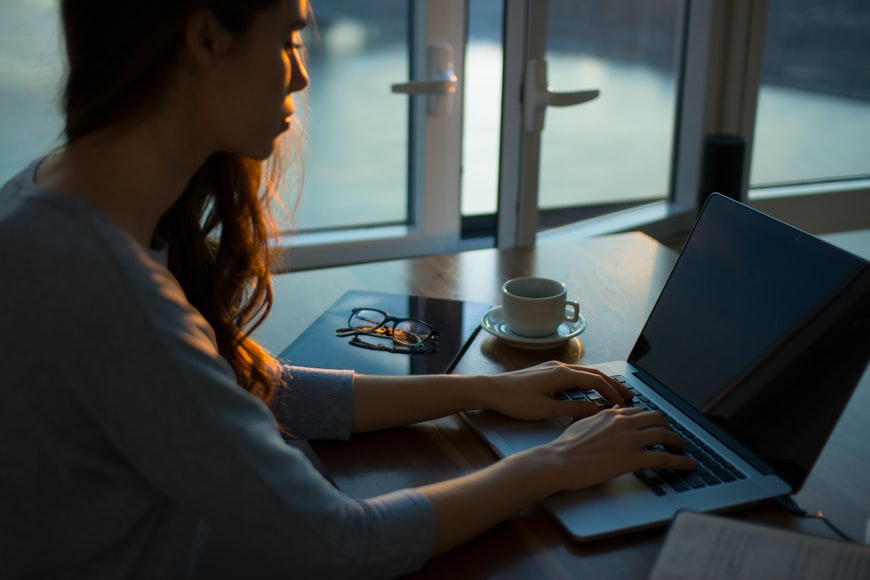 Looking for a suitable work-from-home career? How about being a virtual assistant? All you need is a computer or a laptop or any mobile device and an internet connection. And yes, you can be one with or without experience. Almost everyone who started freelancing this way had to learn new skills, but they did it along the way while getting paid.
There are many reasons why people want to become virtual assistants or VA. This type of work arrangement offers plenty of flexibility where you take full control of the hours and freedom to accept multiple clients or take it easy and rest whenever and wherever you want to. It is not to say that being a VA will be easy. In fact, you need to be highly disciplined, timely, and efficient at making sure that tasks are done.

Is Virtual Assistance a Viable Career Path?
Yes. Now more than ever, virtual assistants are becoming indispensable to most industries as businesses were forced to transition online in the past year because of the pandemic. Many believe that outsourcing and remote work arrangements are here to stay as employers realize the many benefits of hiring VAs for online business support.

Steps on How to Become a Virtual Assistant


Everyone starts differently and there is no one size fits all approach to become a VA. If you have friends, acquaintances, or any connections that need business assistance, you can go ahead and ask if they can delegate some tasks to you. Your job as a VA is basically to assist or manage important daily or repetitive tasks.
Since work is done online, you need to at least know your way around computers, the internet, and basic software. If you need more concrete advice, check out our general guide below.
1. Determine Your Niche
This is useful when you are just starting out. If you have a broad range of skills acquired from hobbies, internships, or summer jobs, it would be a good idea to consider them in your service offering as a VA. This does not mean that you must stick to your chosen niche forever. As you gain more experience, you acquire more skills and then you can expand your services.
For example, if you have writing as a hobby, you can offer blog or content writing services for clients. Writing is a useful skill that you can apply to other areas such as social media - maybe you can take on account management and post creation and scheduling in the future.
2. Name Your Price
A virtual assistant's salary is one of the most sought-after questions that everybody is asking, and the answer is — it depends. Rates vary greatly through geographical factors, nature of work, and by skills set or experience. When you decide on a pricing structure, determine if you want to charge per hour or by project.
When it comes to the exact figures, you can set your price but remember that you need to factor in a few things. As a freelancer doing remote work, you pay for your own equipment, electricity, and personal overhead costs such as software subscriptions and other tools. You also need to know if there is a self-employment tax that could affect your overall take-home pay.
It is recommended to have a base price for a flat rate or hourly. You can take the wage you think is right for you and increase the price when you want to after you have seen the job proposal. Remember that there is an art to setting your pricing options when bidding for jobs or when going after work opportunities. That is to say that a flat rate may sometimes be better than an hourly one when a task can be completed in a short amount of time. When you finish faster, this opens your schedule to take on and get paid for new jobs.
3. Socialize and Build Your Network
An online presence is your calling card. Most people who are skilled at web design and development would opt to make a website to display their virtual assistant services. You do not really have to do that. Instead, you can take advantage of business platforms like creating a detailed and impressive LinkedIn profile or a Facebook page to advertise your VA services.
4. Pitch Your Services
It is challenging to put yourself out there but a way to get your first virtual assistant client is to get to know ideal prospects. Building business relationships takes time and will involve you pitching your VA services daily. Trust is a valuable aspect in remote work so if you ever find someone interested but are wary of making the commitment of hiring you because of perceived risks, offer to start a short trial period to see if they are amenable to the arrangement.
Starting your own VA business is both exciting and taxing but you will reap the benefits of full freedom and flexibility in the long run as you learn the ropes and add more skills to your repertoire. Another route you can take to your VA journey is to join a virtual staffing agency that will match you and your skills with a client. Joining one means that once you get your client, you can start right away.
Recent Comments
No recent comments found.